Walks in Cheshire
Cheshire is situated in the northwest of England, immediately to the south of Manchester. It stretches from the western edges of the Peak District in the east to the River Dee in the west. The county town is the superb town of Chester with it's largely intact Roman Wall,and there are many other pleasant towns in the area.
Although the majority of Cheshire is built on a plain, ther is still some pleasant waking to be had in the area. In the east the highest point of the county is Shining Tor in the Peak District, from where on a good day almost the entire width of the county can be seen. There are also a network of canals stretched over the area, and again these give soem pleasant walking. The Sandstone Trails runs north-south through the middle of the county, following the rudge of high ground that bisects the Cheshire Plains.
---
Below is a map showing all the walks that I have completed in Cheshire.
Completed walks in Cheshire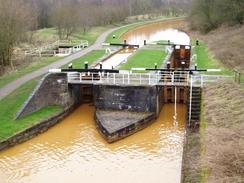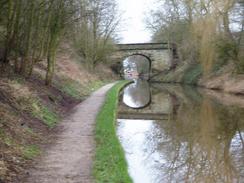 ---
List of walks in Cheshire
This was a total of 257.7 miles in 14 walks (an average of 18.4 miles per walk).
---